LOOKING FOR A WAY TO SHOW YOUR LOVE? THIS ROSE GOLD PENDANT WILL BRIGHTEN ANYONE'S DAY. SAYING "I LOVE YOU" IN 100 LANGUAGES HAS NEVER BEEN MORE ROMANTIC - THE PERFECT SURPRISE FOR YOUR LOVER!
Feature:
Chain 16 inches + 2 inches extension. Pendant Height: 1.50 inch, Width: 1.00 inch.
Handcrafted by Jewlria jewelry - This is not mass-produced cheap jewelry. Each ring and necklace takes over 5 hours to get crafted and has its own silversmith.
Durable For Everyday Use -  No tarnishing over time. You can be sure to wear this ring and necklace every day if you want to.
Anti-Allergy and Eco-Friendly - Nothing can be worse than an allergy helping you from wearing your favorite ring and necklace. Wear this ring and necklace as often as you like with no swelling up! Eco-friendly means we only craft in ethical conditions as well as using only ethically and economically friendly gathered materials.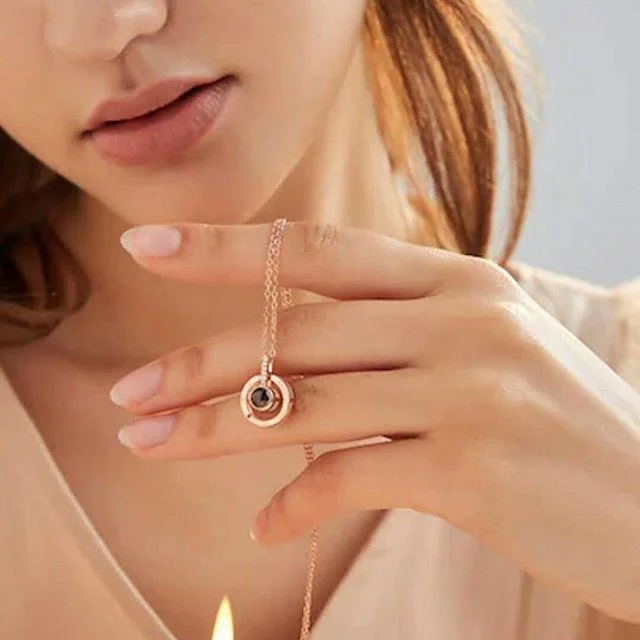 Comfortable to Wear - Cheap jewelry often scratches in between your fingers and neck. Our silversmiths make sure that you won't even notice that the ring is on your finger and neck!! Except for the people who won't be able to look away from your sparkly new friend.
Lifetime Guarantee - Rarely anything lasts a lifetime. If something happens to the ring and necklace, you will have a lifetime to request a replacement from us. Lifetime Guarantees can make companies like us go out of business. That's why we've made sure that the ring and necklace will last you a long time.
Features "I Love You" in 100 Languages engraved through nano micro carving. 

You can see it through every standard camera/smartphone lens! Project the center heart at a black background with your camera flashlight to show your love

.
The perfect anniversary gift, treat your wife for yourwedding anniversary. Delight your mom on Mother's Day, your girlfriend for Valentine's Day, your daughter for Christmas or best friend on her birthday!
CROWN RING (Opening adjustable)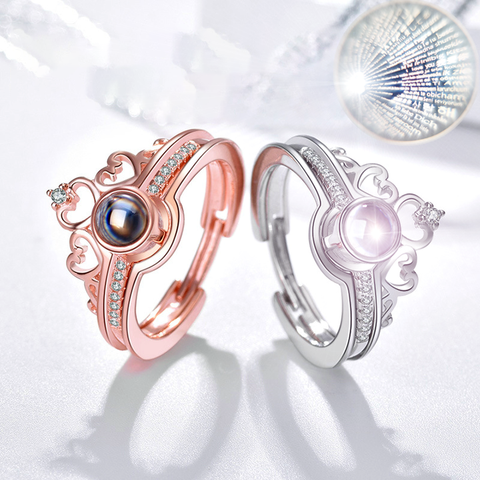 ETERNAL CIRCLE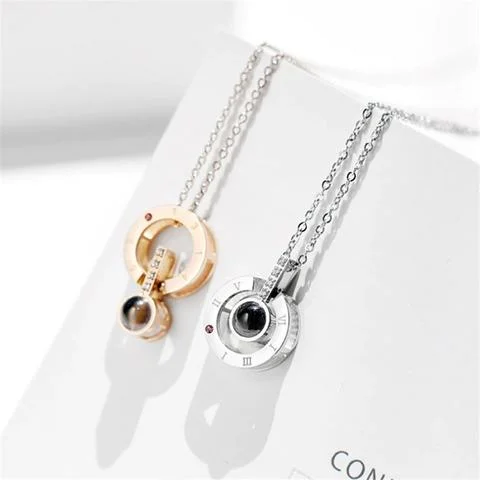 The center stone is more than a majestic look: A closer look into it reveals the "I Love You" phrase in 100 languages. If you can't say it enough, make it 100 ways! Streamlined and modern, this necklace truly shines with bold simplicity. A graceful dance between sleek curves and dazzling gems.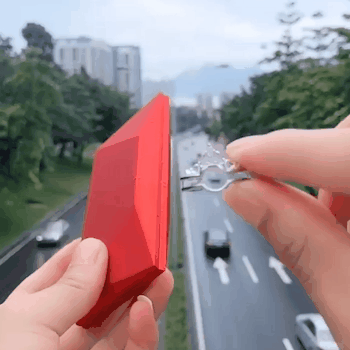 Shipping
How soon is each order shipped?
Please allow us up to 2 Weeks to customize, complete and deliver your order to you. We understand that you would prefer to have your order with you at the earliest. We want you to receive and start enjoying your jewelry order fast.
How is my order shipped?
We ship all orders either via Fedex or USPS (postal Service) in USA, and via Fedex or Canada Post in Canada. All orders come with tracking number, and once your order is shipped, we will email or text you, wit... Read more>
Return
How long it takes to get the money back?
Once the refund is processed back to you, we will send you an email confirmation for the same. Please note that for credit card transactions it will take between 2 to 4 business days for the money to be back in your account. For paypal transactions, the refund is instant... Read more >